Diamond Grinding Wheel For Grinding Machine/Ductile Iron/Grey Iron
Introduction:
The diamond grinding wheel is used to high power and high rotation speed grinding machines, for burr removal of grey iron an ductile iron. With high grinding efficiency, long working life, minimal dust and odor, dimension maintenance and safety, it is best upgrading and replacement to resin-bond and ceramic-bond wheels.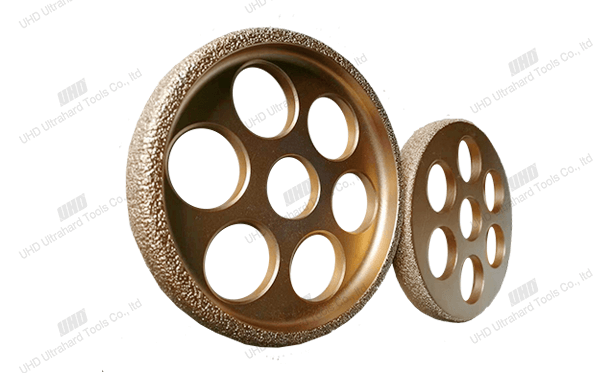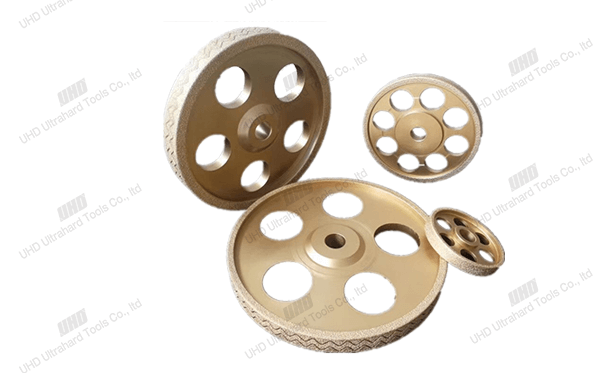 Application:
Gray iron,ductile iron iron and other iron casting parts' deburring, cast iron pipe inner wall grinding.
Advantage:
1. Fit for automatic, high power and high speed equipment, the comprehensive processing efficiency is increased by 3 times.

2. The overall life span is 80 times longer than resin one, can be continuous working, save the process interval time.
3. Safe, no crack pieces.
4. No dust, no smell,protect the environment.
5. Maintain the processing accuracy, no change in outer diameter.
6. Suits for various material, such as metal, stone, composite materials.
Grinding Wheel Size:
Model

Specification




Metric system(mm) British system(inch)

RPM

UHD-W405

405*12*80

16"x.5x3.15

4,800

UHD-W400

400*40*127

16"x1.6x5

4,800

UHD-W355

355*12*80

14"x.5x3.15

5,400

UHD-W350

350*25*127

14"x1.0x5

5,400

UHD-W305

305*12*80

12"x.5x3.15

5,800

UHD-W200

200*12*32

8"x.5x1.25

6,600

UHD-W150

150*20*32

7"x.78x1.25

8,600

UHD-W125

125*20*32

6"x.78x1.25

10,200